Primary Voice
en.
From 2013
Primary Voice
has operated as an interactive media platform connecting consumers to the reality of mass produced products while simultaneously bearing witness to the social and urban development resulting from industrialization. The project is supported by an international team of photographers, filmmakers and translators.
Primary Voice was started by Mikaela Kvan and originated as a research project with support from the
India China Institute
within The New School and The Starr Foundation. The project has collaborated with nonprofits, research institutes, socially concious brands and international businesses in the US, UK and Cambodia.
*Primary Voice is preparing for an exhibition to be held November 7-10, 2018 at The French National Institute of Design in Paris. For more information visit the website
here
or our Instagram
here
.
fr.
Depuis 2013
Primary Voice
est une plate-forme multimédia interactive, elle a pour but de relier les consommateurs la réalité de la fabrication en série tout en témoignant du développement social et urbain résultant de l'industrialisation. Le projet est soutenu par une équipe internationale de photographes, cinéastes et traducteurs.
Primary Voice a été lancé par Mikaela Kvan en tant que projet de recherche avec le soutien de
l'Institut Inde-Chine
au sein de The New School et de la Starr Foundation. Le projet a collaboré avec des organisations à but non lucratif, des instituts de recherche, des marques socialement conscientes et des entreprises internationales aux États-Unis, au Royaume-Uni et au Cambodge.
* Primary Voice prépare une exposition qui se tiendra du 7 au 10 novembre 2018 à l'ENSCI-Les Ateliers (l'École Nationale Supérieure de Création Industrielle) à Paris. Pour plus d'informations, visitez le site Web
ici
ou notre Instagram
ici
.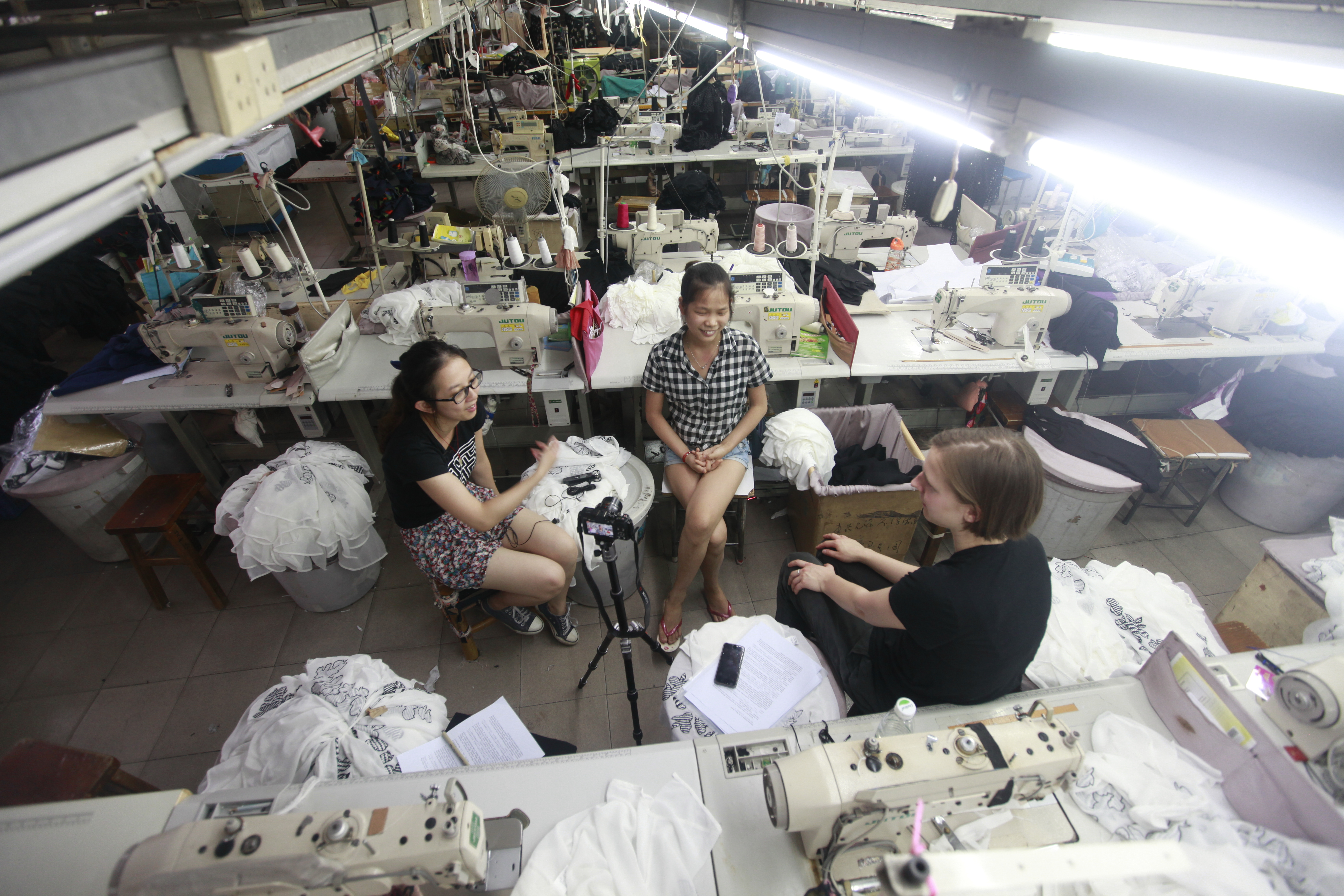 Press Coverage:

Fashion Forum

The Green Diary

Brooklyn Fashion + Design Accelerator