Oral History Archive for The Vann Molyvann Project
en.
The Vann Molyvann Project
is a collective of architects, urban researchers, designers, and filmmakers in Cambodia striving to preserve the legacy of Vann Molyvann, Cambodia's most prolific architect.
Under the patronage of Norodom Sihanouk, Vann Molyvann transformed Phnom Penh and Cambodia, designing the Senate, National Sports Complex, National Theater, Council of Ministers, Chaktomuk Conference Hall, and over 60 other governmental, academic, institutional, industrial and residential buildings throughout the country.
Though many have been demolished, the remaining buildings act as social hubs around Phnom Penh and it is for this reason The Vann Molyvann Project started an
oral history archive
.
The archive contains 18 short films documenting three of Vann Molyvann's most vulnerable structures: The National Sports Complex, Former Pasteur Institute, The Royal Residence.
The photos below depict interviews from the former Pasteur Institute. Watch the interviews
here
.
fr.
Le projet Vann Molyvann
est le résultat d'une réflexion collective. Un collectif d'architectes, de chercheurs urbains, de concepteurs et de cinéastes venant du Cambodge, s'efforce de préserver l'héritage de Vann Molyvann, l'architecte le plus prolifique de ce pays.
Sous le haut patronage de Norodom Sihanouk, Vann Molyvann a transformé Phnom Penh et le Cambodge tout entier, en concevant des bâtiments destinés, au sénat, au complexe sportif national, au théâtre national, au conseil des ministres, au Chaktomuk Conference Hall et plus de 60 autres bâtiments gouvernementaux, universitaires, institutionnels, industriels et résidentiels du pays.
Bien que beaucoup aient été démolis, les bâtiments restants agissent comme des pôles sociaux autour de Phnom Penh et c'est pour cette raison que le projet Vann Molyvann a créé
une archive orale de l'histoire
.
Les archives contiennent 18 courts-métrages documentant trois des structures les plus vulnérables de Vann Molyvann: le complexe sportif national, l'ancien Institut Pasteur et la résidence royale.
Les photos ci-dessous montrent des entretiens avec des habitants de l'ancien Institut Pasteur. Regardez les interviews
ici
.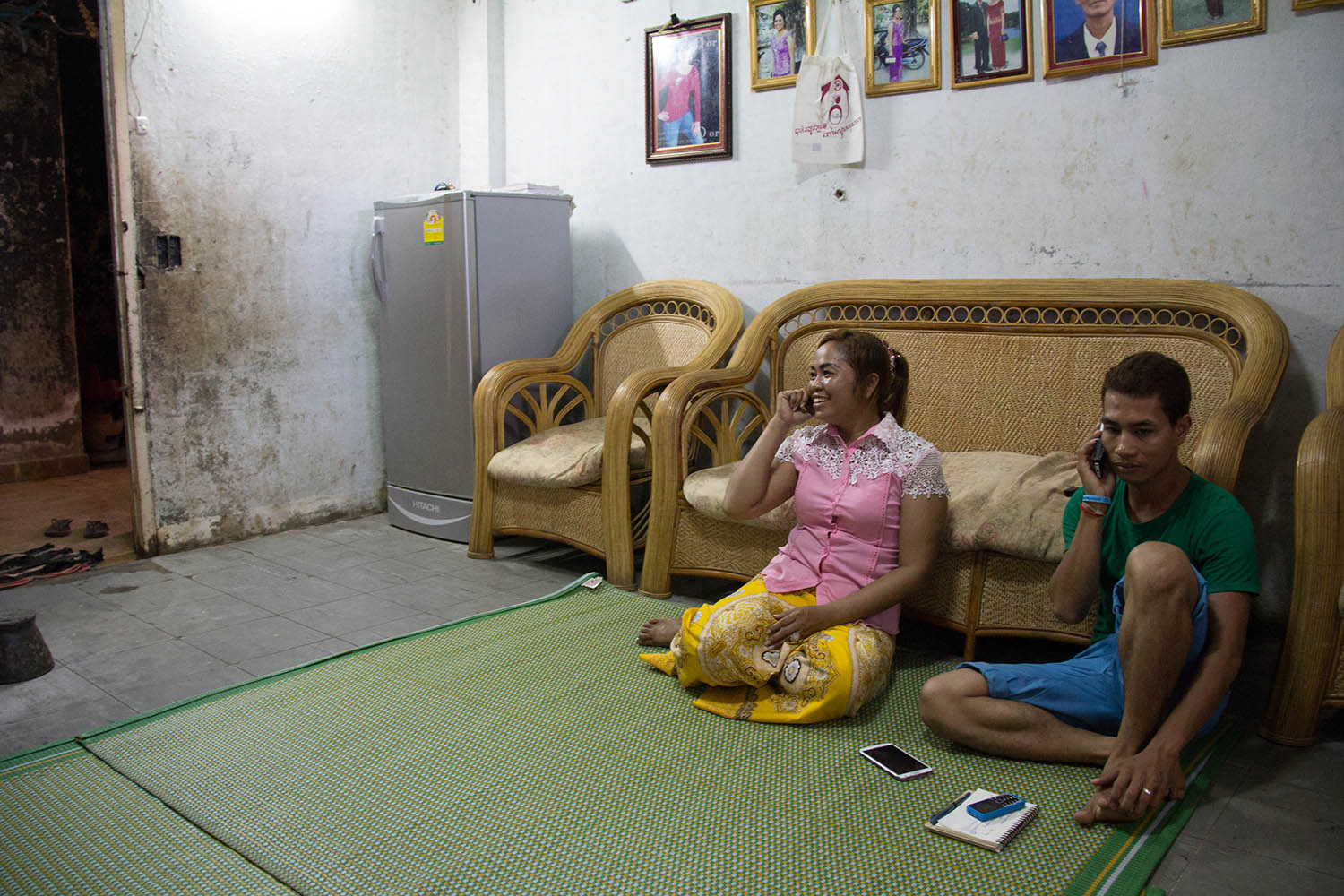 en. Photographs by Mikaela Kvan
fr. Photographies pars Mikaela Kvan